Dog reflexology course – online
Our dog reflexology course offers you a qualified tool to help dogs and cats with pain, discomfort, behavioral problems and other problems such as allergies, anxiety, stomach problems, ear problems and much more.
Dog reflexology course – how does it work?
Study at your convenience! You find all the material on videos and in my textbook "Dog reflexology and acupressure" and the book you buy yourself here on Amazon
The videos are:
Introduction
Reflex areas of organs, senseorgans, muscles, bones and many more
Face reflexology
Meridians and acupressure points
The 5 elements, The Chinese clock and psyche / behavior
Muscles controlled by the organs
Journal writing and examples of cases
Free participation in 2 webinars – after that there is a fee of 25 Euros to participate in a webinar.
Webinars are held about every six months.
The next webinar is 14 December 2022 at 18 Danish time.
You will have access to the videos, once we have received your payment. You will of course also receive a diploma.
If you want to have the veterinarian certified education later, you will get  10% off, when you have this course. If you are also interested in our online education, see here, please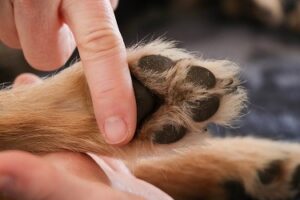 The dog reflexology course
You will learn about Traditional Chinese Medicine (TCM), which is the theoretical background for reflexology and acupuncture. This combination of knowledge from the West and the East   has proved to be able to help dogs with physical as well as behavioral problems
The book "Dog reflexology and acupressure" is the first book in the world regarding reflexology on dogs, where the dog's organs and other areas of the body are illustrated anatomically and technically correct. The book is authored by Vivian Birlie and contains clear and precise illustrations compiled by Vivian Birlie with consultancy services in anatomy/physiology from veterinarian Zita Birlie.
It is very important that you practice a lot, as reflexology is a craft.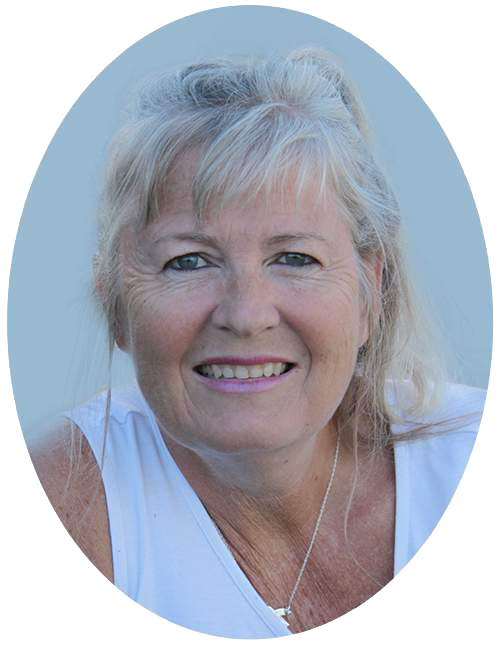 Vivian Birlie
Vivian Birlie is a reflexologist, acupuncturist and author. Since 1997 she has treated both humans and dogs. She has been teaching reflexology and acupuncture since 2000.
During her long-time as an educator, Vivian Birlie has authored a great deal of teaching material. This background, along with 16 years of experience in journalism and technical computer knowledge at the Danish Broadcasting Corporation, has made Vivian's  books possible.
Her 2 books about dog reflexology and acupressure in English are:
"Dog reflexology and acupressure" , a textbook. The Danish edition was released in August 2016 in Denmark and the English version was published in January 2017
 "Dog reflexology and acupressure for owners" (Gyldendal 2019). The Danish edition was published in January 2018. It descibes how you as a dogowner can help your dog (and as a matter of fact cats as well) with pain, discomfort and problems – including behavioral problems
Education and courses:
She teaches at her Sano Canis Institute, which offers a one-year veterinarian certified dog reflexologist education. It takes place in Denmark and England - Read more abot dog reflexology.  Vivian also gives lectures and teaches courses in human acupuncture and reflexology. On her facebook page, you can get good advice on how to relieve the most common disorders in dogs and cats.
Vivian also gives good advice on the Danish Kennel Club's website and Facebook page.
Vivian also gives lectures - contact her to hear more.