Dog reflexology – online consultation
Dog reflexology – online consultation
Dog reflexology – online consultation is your natural option if your dog has stomach problems, allergies, back pain, clogged anal gland, travel-sickness, behavior problems e.g. anxiety, aggressiveness, and problems when left alone. If any doubt you should always consult a vetenarian.
How does on-line consultation work?
Please contact me on mail or on my Facebook page
You will receive a mail with a questionnaire which you will be required to complete
Next we will have a talk about the questionnaire over the telephone or messenger
I will upload you to my video that shows you how to do a holistic treatment. That means massaging the hind paws in a way that stimulates everything on the dog:

your dog's organs, senses, all body tissue, bones, muscles, fur, psyche and not least behavior. When there is an imbalance somewhere in the body or mind, it is often linked to imbalances elsewhere. It may be difficult for you to see and use that information in your treatment, but if you treat this basic program, you catch everything also the hidden, latent imbalances.

I will send you pictures or videos with the points that are good for exactly the problem your dog is having. These are points used in acupressure and reflexology
Other advice: E.g. food, exercises, Bach´s flower remedies and more
A follow-up consultation after some days where we conclude the effect of your reflexology and determine the further plan.

You are likely to continue with what you have learned – though not as frequently. I might send you more photos or videos.

Before you consult me, you may want to try my book "Dog reflexology and acupressure for owners" and see if you can help your dog with its problems with the points in my book. If successful, everything is good and if not, feel free to contact me. Read more about the book here.
Price: Dog reflexology online consultation
First consultation includes the abovepoints 1-6: the questionnaire and our talk about it, my video with the basic program, photos, and other advice:
165 USD or 150 EUR
A follow-up consultation: per started quater: 
18,4 USD or 17 EUR
Payment options: PayPal: vivian@helsehjaelpen.dk  orBank: Bank information:Nordea Erhverv, Privat Roskilde, Algade 164000 Roskilde, Denmark
Reg: 2403 Account: 3495537292
IBAN: DK7620003495537292 Swiftadress: NDEADKKK
Dog reflexology online consultation
Attenuate, eliminate or prevent disorders and diseases – both physical and behavioral – in your dog.
Dog reflexology online consultation
Attenuate, eliminate or prevent disorders and diseases – both physical and behavioral – in your dog.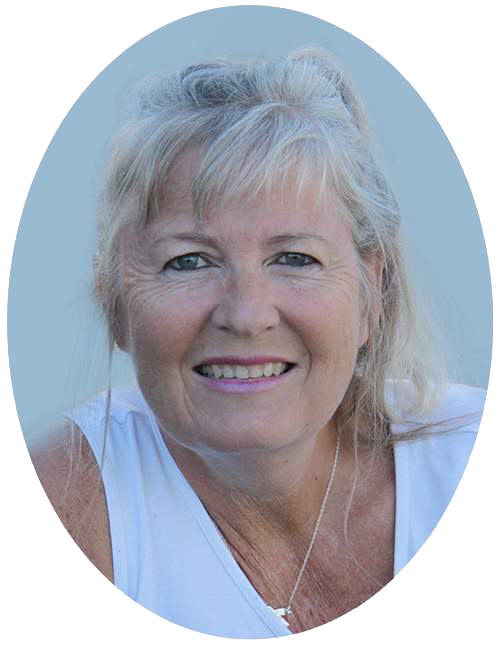 Vivian Birlie
Vivian Birlie is a reflexologist, acupuncturist and author. Since 1997 she has treated both humans and dogs. She has been teaching reflexology and acupuncture since 2000.
During her long-time as an educator, Vivian Birlie has authored a great deal of teaching material. This background, along with 16 years of experience in journalism and technical computer knowledge at the Danish Broadcasting Corporation, has made Vivian's  books possible.
Her 2 books about dog reflexology and acupressure in English are:
"Dog reflexology and acupressure" , a textbook. The Danish edition was released in August 2016 in Denmark and the English version was published in January 2017
 "Dog reflexology and acupressure for owners" (Gyldendal 2019). The Danish edition was published in January 2018. It descibes how you as a dogowner can help your dog (and as a matter of fact cats as well) with pain, discomfort and problems – including behavioral problems
Education and courses:
She teaches at her Sano Canis Institute, which offers a one-year veterinarian certified dog reflexologist education. It takes place in Denmark and England - Read more abot dog reflexology.  Vivian also gives lectures and teaches courses in human acupuncture and reflexology. On her facebook page, you can get good advice on how to relieve the most common disorders in dogs and cats.
Vivian also gives good advice on the Danish Kennel Club's website and Facebook page.
Vivian also gives lectures - contact her to hear more.